In Rehearsal:
Anything Goes
by P. G. Wodehouse, Guy Bolton, Howard Lindsay, and Russel Crouse
music and lyrics by Cole Porter
directed by Jane Cerosky
The classic cruise-ship musical comedy.&nbsp Billy Crocker pursues Hope Harcourt onboard a trans-Atlantic ship while avoiding his boss, her mother, and her financé.
Opens May 1 and running three Friday/Saturdays at 8PM, with Sunday matinées on the 11th and 18th. at 2PM.&nbsp Doors open a half-hour before curtain.
Rehearsal shots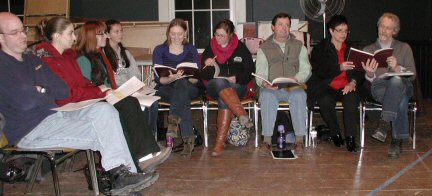 Left to right: Tim Glynn, Heather Miller, Gabrielle Howe, Stacy McCann, Kimberly Spera, Jessie Sawyer, Randy Boyd, Mona Tiglio, Konrad Rogowski.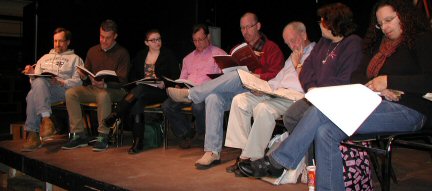 Left to right: Mark Proulx, Christopher Berrien, Kristen Norris, David Crowell, Roger Gove, musical director Frank Jackson, propmistress Linda Lydon, and ASM Leslie Mills.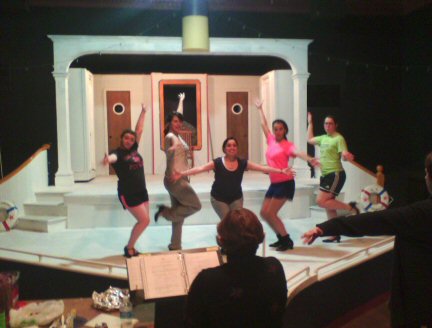 As director Jane watches, Kristen, Jennifer, Tina, Stacey, and Jessie practice "Heaven Hop."