Five Women Wearing The Same Dress
by Alan Ball
Now Playing
Five women who are wearing the same dress at a high-society wedding find they have more in common than their attire. Opening February 9, this funny play features Karen Balaska, Amy Lambert, Shaun O'Keefe, Jennifer Rawlings, Tina Sparkle, and Trish Urso.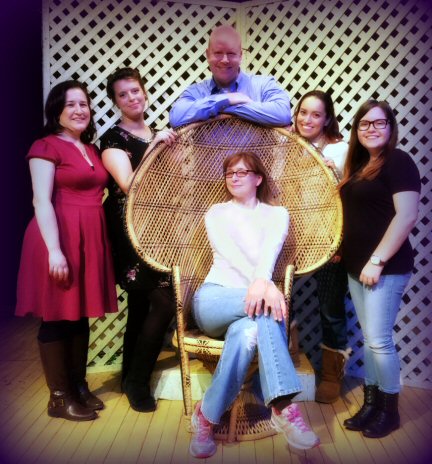 Clockwise from left: Trish, Jen, Shaun, Tina, Amy, and Karen at center.
Rehearsal shots